What's the first gardening task for a warm, spring day?
Well, our first official garden workday got off to a stumbling start on Sunday afternoon. Son and daughter-in-law have already started tomatoes, peppers, and broccoli indoors. Sunday, the younger Young/Roberts ladies planted spinach and lettuce. Including the youngest two–the one whose little toes you can see peeping out of the stroller, and the other who is still invisible to our eyes, but not to God's. The grandgirl cheered Mama and Aunt along ("Ba! Ba-ba! We're not sure exactly what that means, but she's very enthusiastic about it.)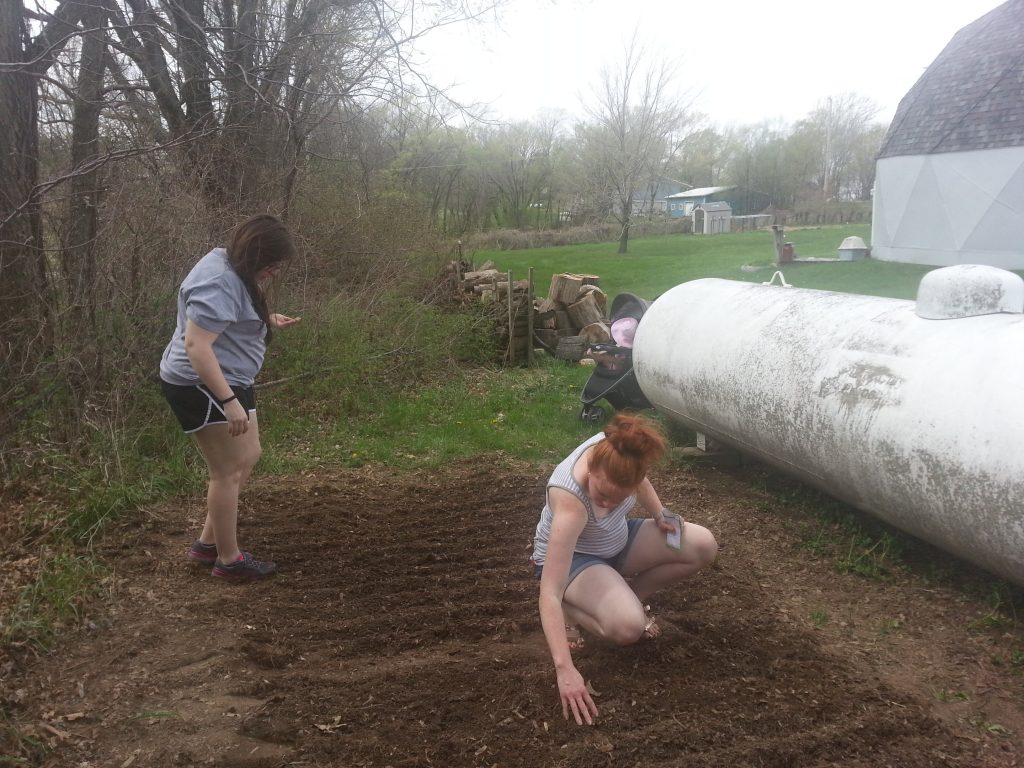 We chose an area near the fencerow so the cool-weather plants would have adequate shade. (It also happens to be near our propane tank. Not very esthetically pleasing perhaps, but we hope it will be nutritionally pleasing.)
The Young/Roberts men focused their efforts on building a new raised bed. We had one last year and were impressed with its success. My only complaint was that it was crooked. The men measured and adjusted, making sure the new bed was exactly a rectangle. Unfortunately, when I complained of the old bed being crooked, I meant it wasn't level. They did nothing to level the new bed, so it mimics the old one in this regard. Just goes to show—words matter.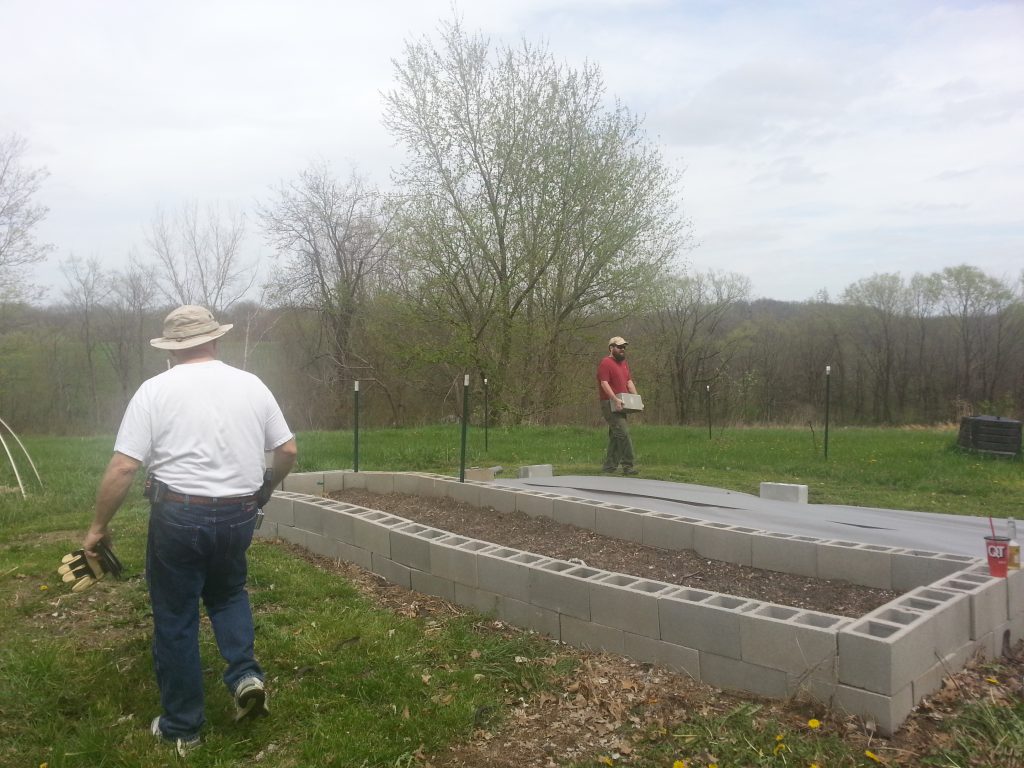 I asked the son-in-law (pictured holding the fence posts) why he was moving all the gardening stuff away from the garden. His answer? "I don't know. I just do what I'm told." Hahaha! Love him. The answer would be so that we could mulch around the raised beds.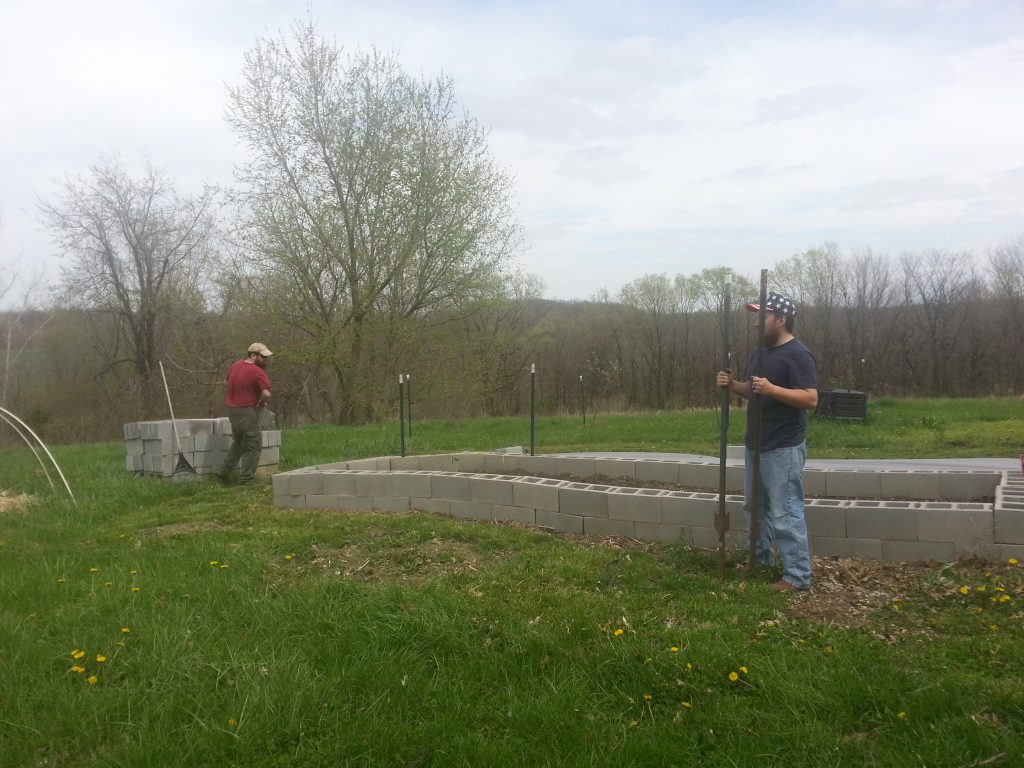 What did I do during all this hard manual labor? I tested the soil for our apple trees, blueberries, and strawberries. It was kinda fun. I felt like a real chemist—mixing solutions and shaking the test tubes.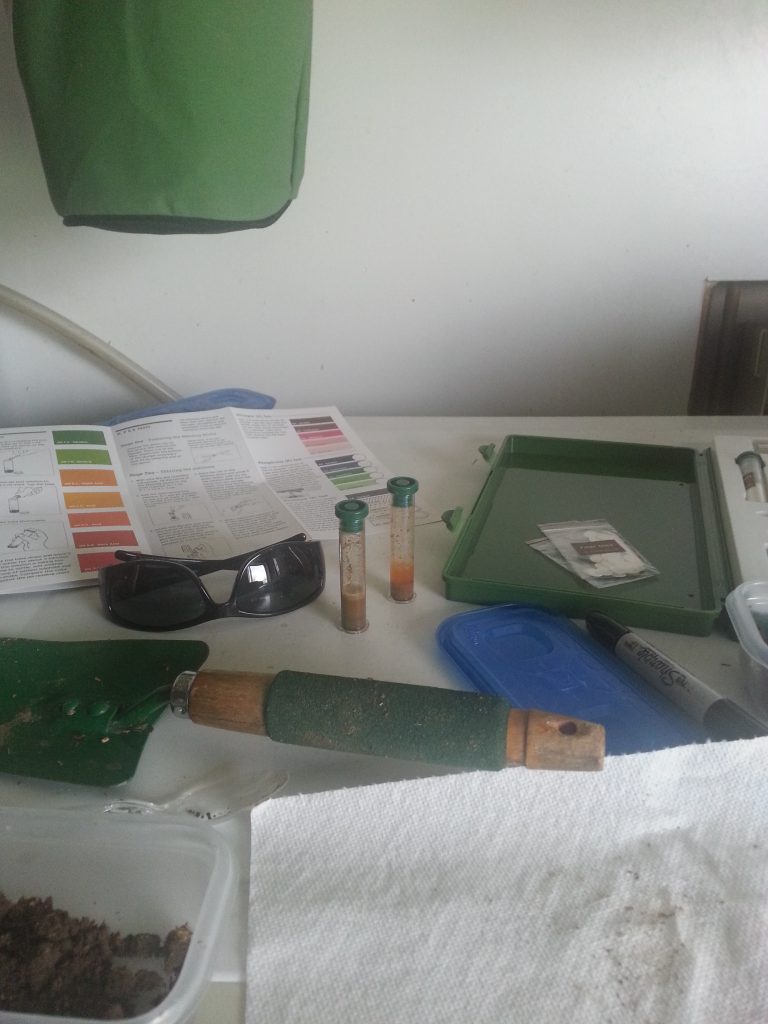 (Hahaha! Anyone who knows me totally gets why that's so funny.)
I discovered that our poor plants have been doing their best to survive in hostile environments. We will get the proper soil amendments to feed and nourish our plants, so they can feed and nourish us.
All in all, we had a productive and enjoyable day!
What are your first gardening tasks in the spring? Please help this reluctant gardener succeed!