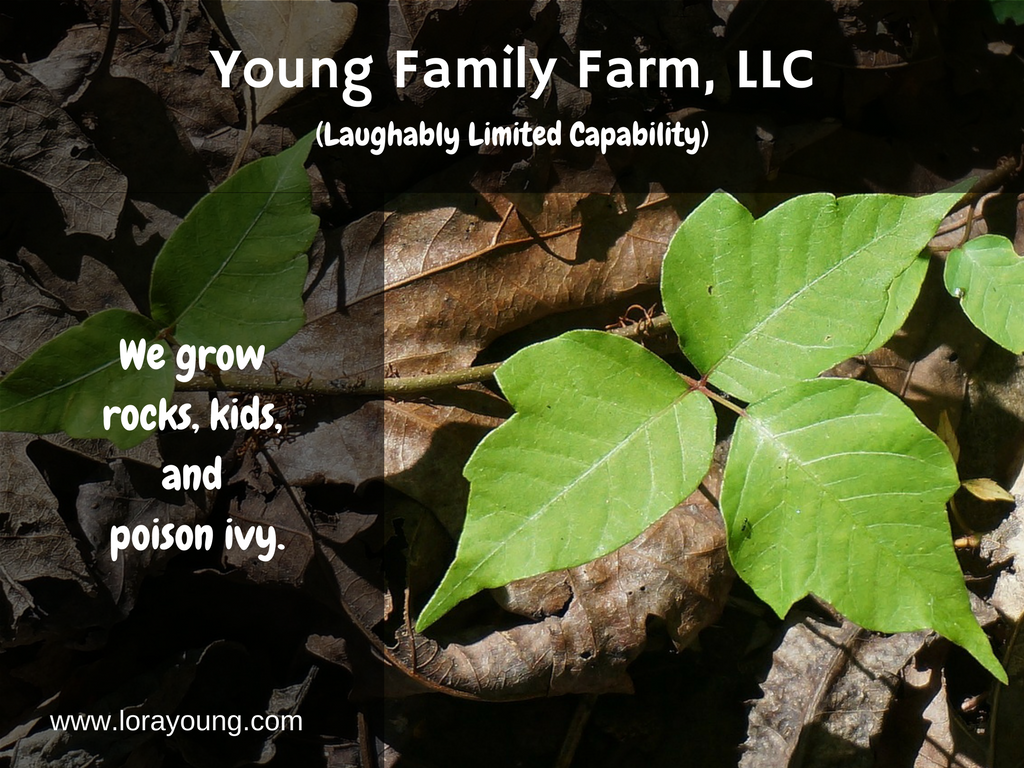 Last year was the first ever Young Family Garden. In the past, I've done the bulk of the day-to-day gardening by myself. Not a fun prospect. A few years ago, I even went on strike. My man and middle son tilled and planted and said they'd do all the rest…so I let them. I don't think we got a single tomato. Now, I'm not bashing them. They both work full-time jobs and have all the rest of their chores to do. But something had to change.
So, we (middle son, daughter, and their spouses) decided on a family garden. We made a schedule for taking care of all-things-garden. And it worked beautifully!
However, all six of us pooling our limited knowledge made for some interesting lessons.
So, here are my 10 ½ Tips for This Year's Garden:
#1 Put hoops on the raised beds before planting. That way, when you get a heavy frost in late May (notice I didn't say if), you'll be able to cover the plants easily.
#2 No one in the family is a huge pickle fan, so four hills of cukes is plenty.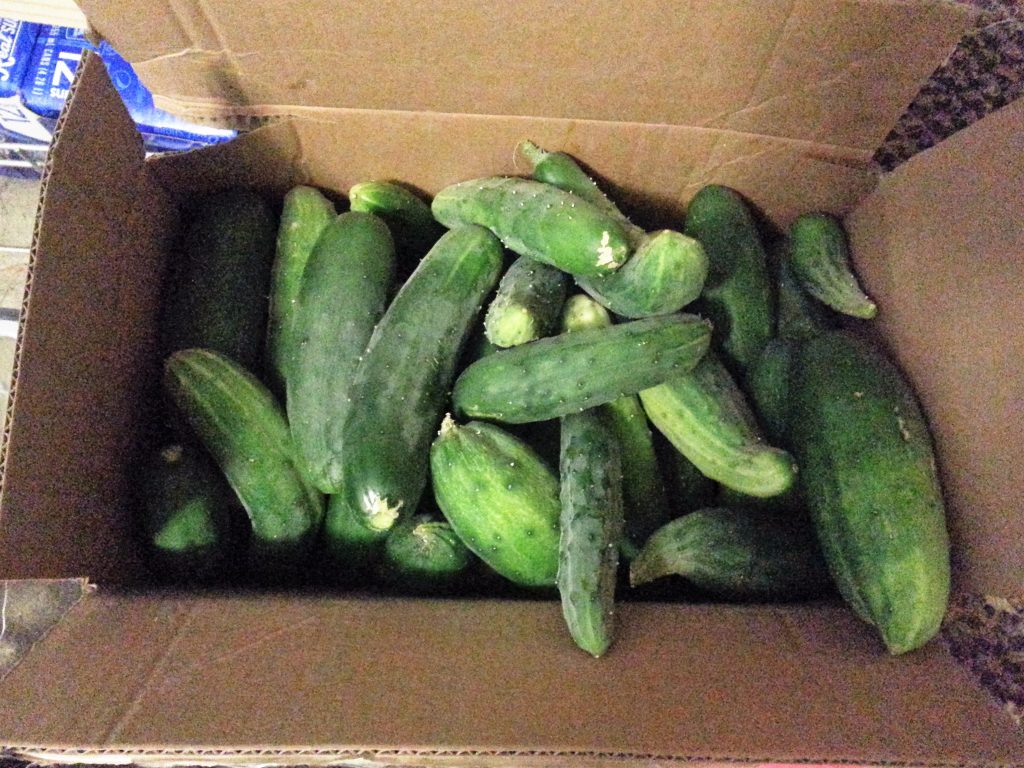 #3 Plant more Roma tomatoes. Table tomatoes aren't very good for spaghetti sauce and that's where most of our tomatoes go.
#4 Use colanders (from the $1 Store) to get the melons off the ground. It works! Setting them on tuna cans worked as well. We also tried straw. Blah! Don't use straw. It degrades and molds. Yuck!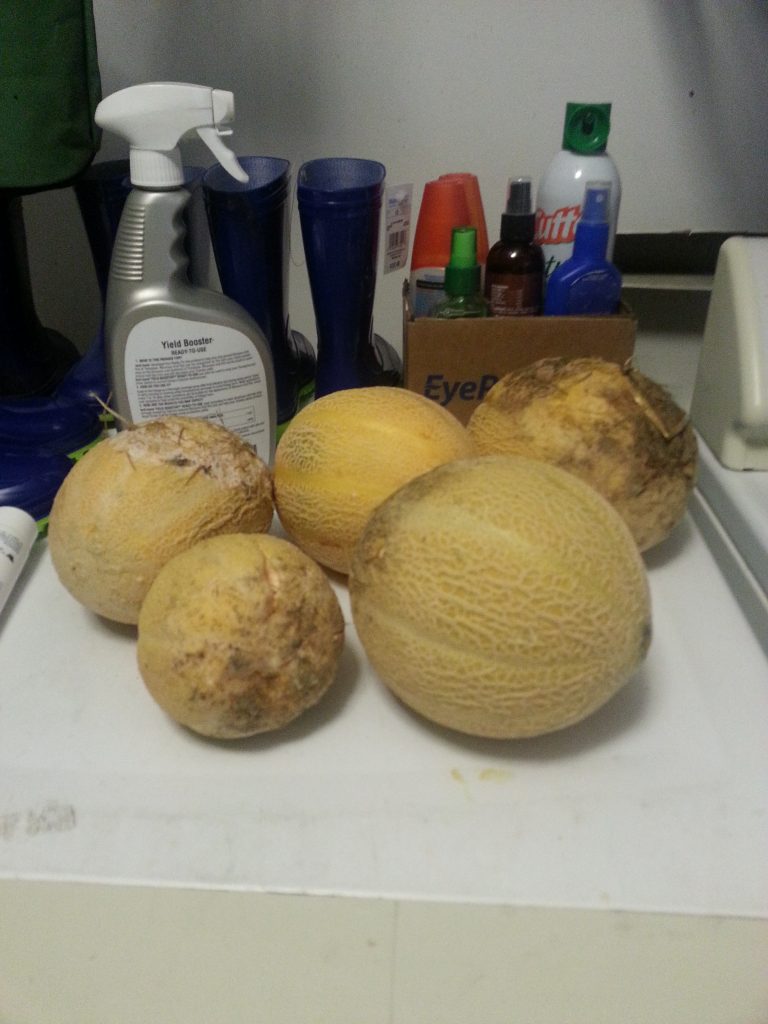 #5 Don't put the sweet potatoes in a raised bed lined with landscape cloth. If you do, you'll wind up with sweet potatoes growing up instead of down.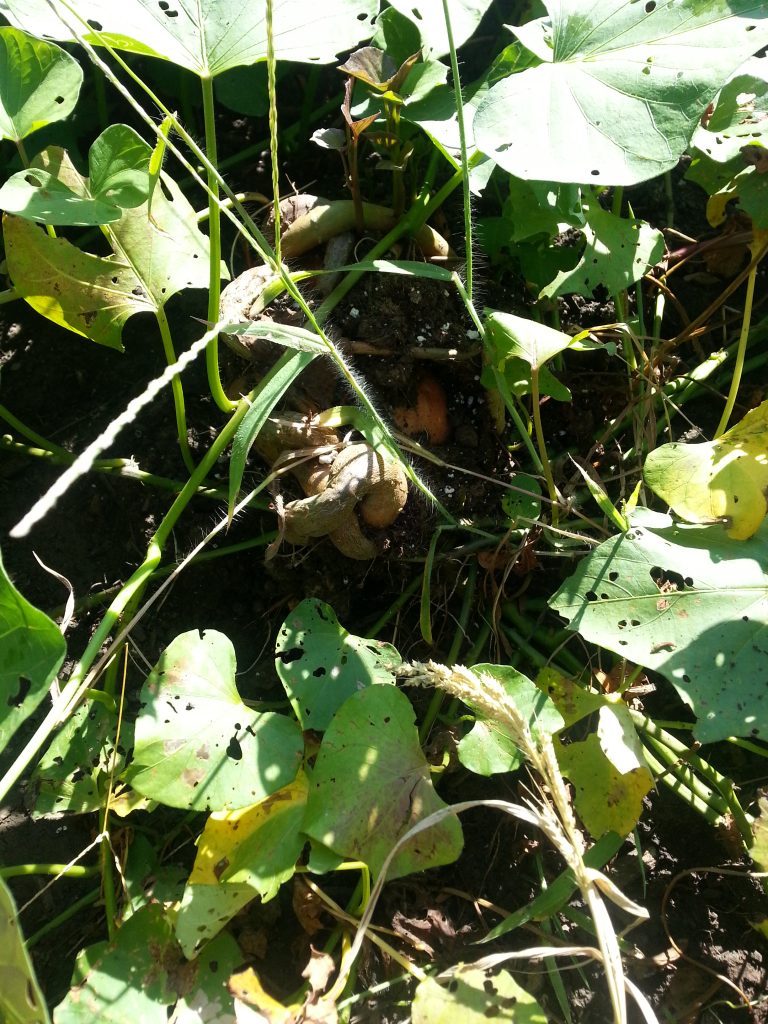 #5 1/2 One sweet potato vine produces a lot of potatoes. Pick when they're small and "cure" them for storage. (Otherwise, you'll get some the size of small children.)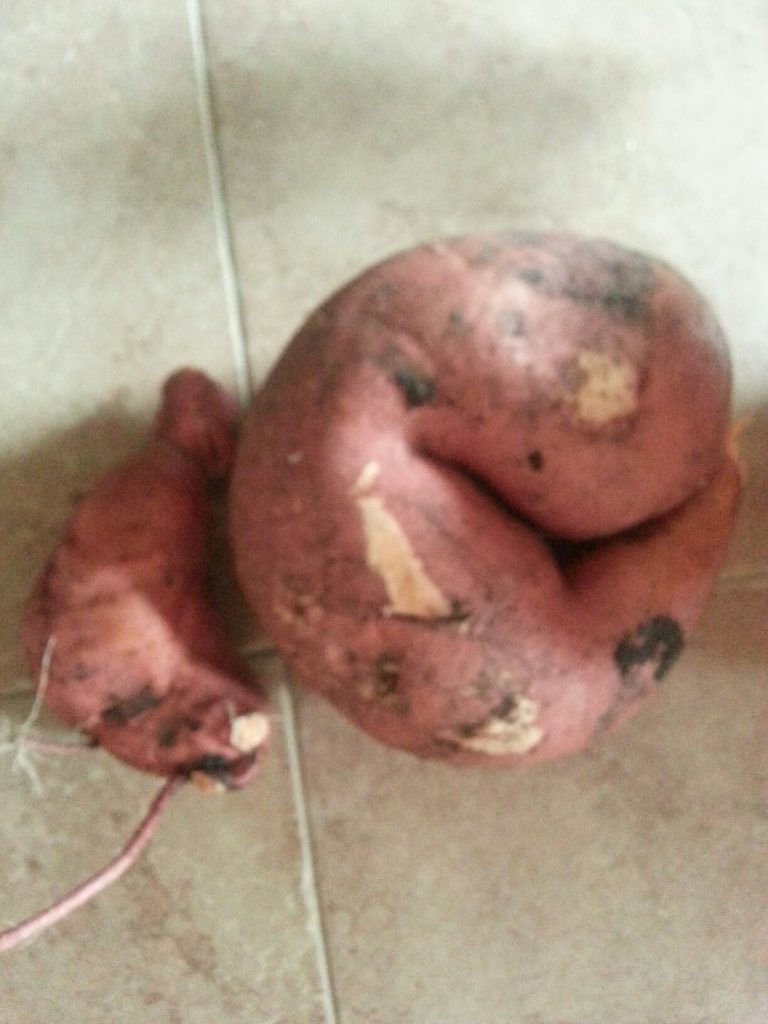 #6 Scuffle-hoe the puddin' out of the garden two weeks after planting. That's when the weeds are coming up and you'll have a chance to kill them before they get too big.
#7 Mulch vine crops before the garden is a month old. Ideally, you should do this right after you plant, but if you're like us, you'll procrastinate.
#8 Give your green beans room to spread. They do super well in a raised bed as long as you space them correctly and/or thin them well.
#9 Cukes do amazingly on a trellis. I'd like to try trellises with other plants too. Melons and zucchini, maybe.
#10 Don't go it alone. This family garden thing is a winning idea. Sort of like a CSA (Community Supported Agriculture) without the fees. The only children we had involved at all were my eldest son's two—ages 7 and 5. They helped pick cukes, tomatoes, and strawberries. I was amazed at how very little they knew about where their food comes from. But they enjoyed picking, and I think they learned a few things.
I can't wait for this year! (Wait! Did I say that? Yes. Yes, I did.)